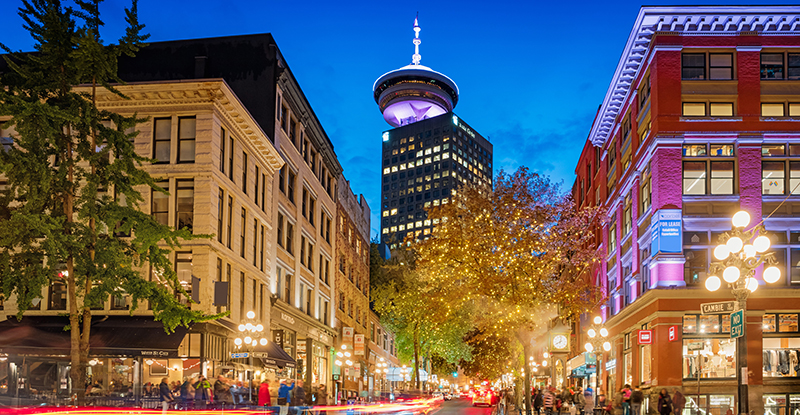 Photo credit: benedek/iStock/Getty Images
In this podcast episode, CPABC's economist Aaron Aerts speaks with Vince Kanasoot, communications specialist, about economic trends, including the robust labour market, high inflation, and rising interest rates. Part of our Coffee Chats with CPABC podcast series. Access CPABC's full BC Check-Up 2022: Work report.
---
Despite significant interest rate increases, British Columbia's economy has managed to navigate some growing economic challenges over the past half year fairly well, with its robust labour market serving as a prime example. However, inflationary pressures continue to endure despite interest rate hikes, and BC's housing market has softened.
BC continues to see employment growth, with shortage of labour a growing business constraint
BC's labour market continues to be the strongest in Canada. In September and October 2022, the province added another 42,700 jobs to bring the total workforce to 2.76 million. Compared to October 2021, BC's workforce has grown by 2.6%, well above the 1.5% population growth over that period. This has lowered BC's unemployment rate to 4.2% as of October 2022, lower than the 2019 average of 4.7%.
As a result, BC's businesses have struggled to find enough talent to fill open jobs. BC's 6.1% job vacancy rate in August 2022 (latest data available) represented nearly 154,000 unfilled job positions, considerably more than the 137,400 unemployed individuals seeking work.
To better understand the economic landscape, CPABC regularly surveys its members for their views. CPAs, who are on the front line of business in BC and see the opportunities and challenges firsthand, remain relatively optimistic about the economy overall, but this optimism has waned from last year. The largest reason is that there is growing concern about both the shortage of labour and rising labour compensation costs.
In our August 2022 survey, 87% of respondents identified the shortage of labour as a major challenge for business success this year, and 83% identified labour compensation as a challenge. Both of these results were far higher than last year (78% and 70% in August 2021, respectively).
Inflation remains high, but appears to be on downtrend
Throughout 2022, inflation in Canada reached a level not seen since the early 1980s. To put downward pressure on this rising inflation, the Bank of Canada (BoC) has rapidly increased interest rates since the start of the year. The most recent increase was 0.50 basis points on October 26, 2022, bringing the BoC's overnight rate to 3.75% compared to 0.25% in January 2022.
These interest rate increases, along with gradually improving supply chains, have begun to slightly moderate price growth. As of October 2022, Canada's consumer price index (CPI) was up by 6.9% compared to October 2021, while BC's was up 7.8% over the same period. That is a small decline from the peak in June 2022 when Canada's CPI increased by 8.1% compared to June 2021. The situation has also varied considerably by product type, with fuel and food costs being the primary drivers of overall increase.
It's expected that inflation will continue to ease over the next year, which would allow the BoC to begin lowering interest rates once again. However, the significant increase in interest rates recently is expected to push Canada's economy into a small recession at the start of 2023.
BC's housing market demand continues to be weak, but prices remain high
BC's previously overheated housing market has cooled down due to growing economic uncertainty. As well, would-be home buyers have experienced eroded buying power from the rapid rise in interest rates. In October 2022, there were 5,242 residential unit sales by the Multiple Listing Service (MLS) across BC, down by nearly half (45.5%) from October 2021.
The average price of a home sold in October 2022 was $932,979, down 3.1% from October 2021. However, it is important to note that the average price of a home was still well above pre-pandemic levels, with the average price of a home sold in October 2022 more than a quarter (28.9%) higher than in October 2019 ($724,045).
High housing prices continue to be a major hurdle in attracting workers to the province, so it is important for the province to boost housing investment to increase supply. While housing investment has been reasonably strong in the past few months, a recent Canadian Mortgage and Housing Corporation report highlighted the number of housing units started in the first half of 2022 was down 23% compared to the same period in 2021.
---
Aaron Aerts is CPABC's economist.