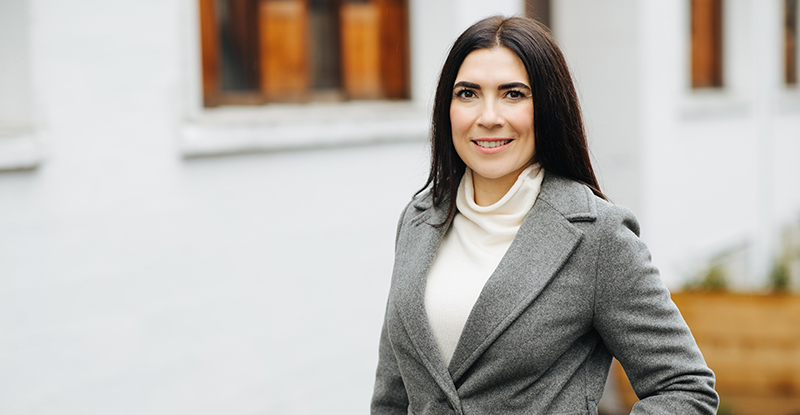 Photo credit: Bobo Zhao Photography
From a home kitchen to stores across B.C. and Alberta, Plenty Hard Kombucha is an out-of-the-gate success.
When Jamie Kirwin, CPA, CA, was invited to try the "hard" kombucha that Valli Manickam, a friend of a friend, had been fermenting in her kitchen, she didn't yet realize that she was experiencing an introductory taste of her future.
Our mutual friend was considering investing in Valli's company and he said to me, 'What do you think?'" Kirwin recalls. "I thought, 'This stuff is awesome! It tastes so good, I want it all the time for myself.
Hard kombucha – an alcoholic version of the fermented tea beverage – has been rapidly gaining popularity throughout the U.S. (especially on the West Coast) for some time. (Larry Haertel Jr., co-founder of the California-based brand Jiant, told Forbes last July that it represents "one of the fastest, if not the fastest, growing categories in alcohol across all major channels.") But until recently, Canada didn't have a brand of its own.
That changed in May of last year. Although Kirwin had initially intended to only be an investor, she ultimately became so impressed with the prototype product – and so captivated by the idea of breaking out as an entrepreneur – that she joined forces with Manickam to launch Plenty Hard Kombucha, Canada's first domestically-produced hard kombucha.
In less than a year, Plenty Hard Kombucha has won over not only tens of thousands of Canadian consumers who already love non-alcoholic kombucha; it also has captured the attention of the exploding market segment that wants healthier alcohol options. In this regard, Plenty's offerings tick multiple boxes: the brand's beverages are made with organic ingredients and are gluten- and preservative-free, and each 355-millilitre can contains only 99 calories and just 1 gram each of carbs and sugar. Its alcohol content, at 5% ABV, is also relatively low.
"It's naturally fermented," Kirwin explains, "meaning we take kombucha and put it into a beer fermenter, and then there's a month-long process as it naturally produces the alcohol that takes it to 5%, versus a few brands that are adding spirits. I think most people would just assume that we add vodka, but it's a unique process that allows us to manage the quality from end to end."
Despite Kirwin and Manickam being Plenty's only full-time employees thus far (Kirwin describes her partner's role as that of founder and CEO, while she considers herself an amalgam of COO, CFO and CSO), the brand's first nine months have been exceptional. "We're in 160 retail stores and restaurants across B.C.," says Kirwin. "We're launching in Alberta in the next month, which will effectively double our sales, and we hope to get into the Ontario market as soon as possible."
Kirwin credits her training and prior career experience as a CPA for allowing her to easily transition into entrepreneurship, as well as being able to usher the Plenty brand through its important start-up phase. In fact, Kirwin's professional background is among the foremost reasons why Manickam invited her to become her partner in the company and help to develop its launch plan.
"Businesses are a series of complex challenges," says Kirwin, "and so figuring out how to quickly understand what's really going on, and being creative about designing solutions and rallying a team around it, is something you gain from CPA training."
In the months and years to come, Kirwin looks forward to Plenty launching several more core and seasonal flavours. (A Cranberry-Mandarin flavour was briefly available during the holiday season, to complement the current core flavours of Grapefruit-Hibiscus and Mango-Pineapple-Coconut.) She also welcomes competition from other Canadian-made hard kombuchas that have recently entered the marketplace. "Building a category is what's going to help everyone succeed," she says.
"It's true that CPA training is one of those professions where, unfortunately, you get typecast and it isn't really reflective of what you can do," Kirwin says. "But the fact is, you can take it wherever your creativity takes you."
The career possibilities for CPAs have never been more diverse or exciting. To learn more, visit the CPABC website.
---
Originally published by Business in Vancouver