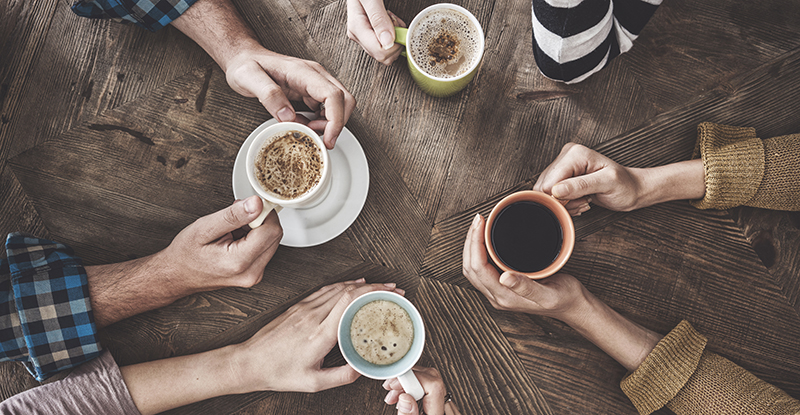 Photo credit: seb_ra/iStock/Getty Images
Saying hi to a stranger or making giving back a business priority – there are countless ways we can make a positive difference. Our actions, big or small, can have a substantial impact. Penticton's Jane Long-Haggerty, CPA, CA, knows all about it.
We recently caught up with Jane, who along with being the managing partner at Long-Haggerty Roberson LLP, is also a recipient of CPABC's Early Achievement Award. In recognition of National Volunteer Week (April 24-30), and the incredible work done by her and everyone who gives back, Jane's story is below.
Music, sports, education, business – your volunteerism extends to so many different parts of your community. Can you tell us a bit about it?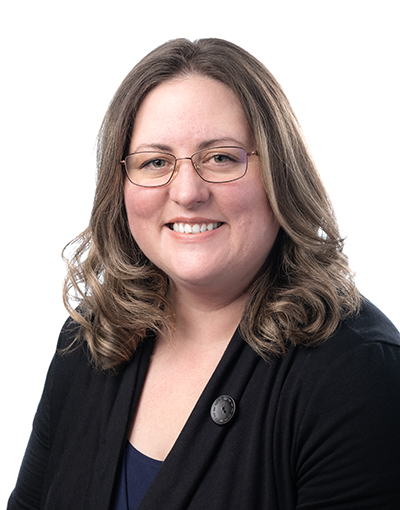 "My community supports me, so it's super important to be able to say thank you to those people that are giving to me and supporting me. So donating back to the community and giving my time is just a way of saying thank you.
As for volunteering, I started through the alumni association at Okanagan College, where I studied business administration, majoring in accounting. I have coached soccer at the youth soccer club Pinnacles FC in Oliver and Penticton, and I love it. I've sat on the board of directors for organizations like the Vernon Jazz Society and Vernon Women in Business.
With the OSNS Child and Youth Development Centre, I read to children from local elementary schools to help foster their reading skills and to support their development. I also coach and mentor CPAs at my business. Offering this time and effort to help them grow is a really, really big thing for me."
You've also made a point of giving back through your business, particularly during the pandemic.
"Yes, I implemented a program where I donate a minimum of 5% of my profits every year back into the community through services, cash or items. Through that, we've been able to support different organizations for food drives and toy and pajama drives for kids, where we get the community to get involved with it as well. And then we match or provide extras on top of it. Or we just do straight-out donations for different things that come up that are in need.
In 2020, during the pandemic everything was so intense and businesses and locals really need our help. There were more needs than usual, of course. So we increased that to be 10% of revenue instead of the 5%. Part of the donations in 2020 were the hampers that were donated through OSMS and different churches, which really helped local families. I got my kids involved in that so that they could really see and understand what impact you can have, and how lucky we really are, and how giving back can really support the community."
Has the way you give back changed as the pandemic has evolved?
"As I grew my business and I brought on staff and a partner, we did the same program again in 2021, just in a much larger capacity. Everybody was involved in every step of the way. And it turned out to be one of the biggest team-building exercises without even meaning to be. So it made a really positive impact on the community, which was the intention of course, but also really impacted the organization and the team itself. We've become more like a family than ever."
When you think of a time you made a difference, is there a particular moment or person that stands out?
"It's not really work related, but it comes back to how simple things really matter. Every day, during the height of the COVID-19 lockdown in 2020, I went to my office. And when I was coming to work every morning-- I'd walk from my parking and past a coffee shop. And there was always an older lady sitting inside at a table by the window, all by herself, every day. So one day she looked up, and I waved to her and smiled, and she just lit up.
So the next day, I did the same thing, and every day she seemed really happy to see me. And then the coffee shop had to stop offering indoor seating, so she had to sit outside. So then when I walked by, I stopped and said hello, and she told me what a difference our interactions had made in her morning routine. She was always sad and felt kind of lonely sitting there by herself, but then here was a stranger that just said hello.
And there were a couple of older men that were sitting at tables by themselves because of COVID-19 restrictions. They all didn't know each other, but they overheard that conversation, and they were touched by it somehow.
So all of a sudden, now when I walk by, everybody's saying hello, and everybody is smiling. And then I had somebody come in the door at the office and said, "Oh, I'd like to speak with the accountant here. I had to meet the person who made this lady smile so much." So the older lady had actually talked to somebody else about it who came in. And then I got to sit with them and hear their story. And now they're a client.
So it helps out giving back through work. But knowing that I made such an impact on one person, and then it just grew – what's not to love about that?"
In honour of National Volunteer Week 2022 (April 24-30), we would like to commend volunteers everywhere who dedicate their time and effort into brightening up their communities. If you are a CPABC member seeking volunteer opportunities, we invite you to visit our Volunteer Resource Centre!
---
Leah Giesbrecht is a communications specialist for CPABC.