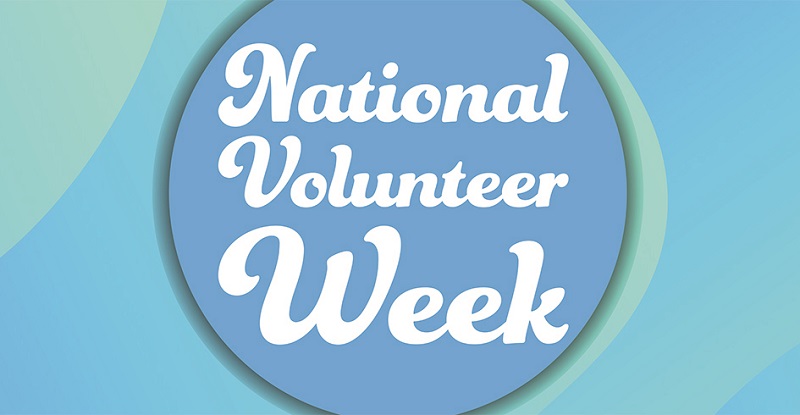 Photo credit: Bulgnn/iStock/Getty Images
At CPABC, we are proud of the contributions our members make not only to their workplaces, but to their communities as well. This year's commemoration of National Volunteer Week (April 18-24), will be the second one to happen during the COVID-19 pandemic.

Over the past year, we have seen so many CPABC members remain dedicated to their communities and the profession, including volunteering as CPA Ambassadors, Financial Literacy presenters, and CPA Mentors. These members have continued their volunteer efforts largely through our "new normal" of virtual communications.

Below is a brief description of some of our popular volunteer roles and how to get involved.

CPA Member Ambassadors
CPA Member Ambassadors play a big role in inspiring the next generation of CPAs. Throughout 2020, our CPA Member Ambassadors have been instrumental in the success of our virtual recruitment events. We are always looking for volunteer members to share their stories and engage with aspiring CPAs, including high school and post-secondary students, as well as those who are looking to change careers or have an international education.

If you are proud and passionate about being a CPA, consider volunteering as a CPA Member Ambassador. The level of commitment is entirely up to you and your involvement can include attending networking events, serving as a keynote speaker or panelist at student events, and judging at a case competition.

As a CPA Member Ambassador, you will play a valuable role in sharing your career journey and professional and personal insight into the CPA profession. Visit the Member Ambassador site for more information and to get involved.

CPA Financial Literacy Program
Many BC CPAs are involved with the CPA Financial Literacy Program, which provides free financial education to help British Columbians make smarter financial choices at any stage of their life.

From teaching school-aged children how to save for the future, to guiding adults on how to invest and manage their funds, and to helping entrepreneurs design business plans, volunteers in the program share their professional expertise in ways that provide tangible, long-term value to communities.

If you're interested in getting involved, visit the Financial Literacy Program page to learn more about the program and to see what upcoming opportunities and events are on the horizon.

If you would like to bring a session to your community, such as your local charity, not-for-profit, community group, your child's school, or etc., feel free to book a session with us. You can find one of our 48 sessions and request a session through our FinLit website.

Due to COVID-19, sessions are currently being delivered virtually and will remain so for the time being.

CPA Mentorship
Did you know in BC, there are currently approximately 4,216 CPA mentors compared to 4,614 CPA candidates?

Mentorship can have a strong, life-long positive impact on CPAs. If you're interested in giving back and serving as a mentor, we can match you with a CPA candidate who can benefit from your expertise and guidance.

No previous mentoring experience is required, but you must be a member in good standing to be a CPA Mentor. All members signing up to be a mentor must complete a registration form and a mentor orientation video.

CPABC provides training to all mentors and supports them throughout the mentorship program, with a time commitment of less than 15 hours per year. Typically, CPA Mentors meet with their mentees 5-7 times over 30 months to discuss their progression towards becoming a member.

CPA members who volunteer to mentor a future CPA have a fantastic opportunity to help shape the next generation of CPAs by guiding a CPA candidate's development in living the profession's values, ethics, and attitudes while guiding competency development and progression. As a CPA mentor, you can choose how many candidates you wish to mentor.

Visit the CPA Mentor page to learn more and to get involved.

If you're interested in joining your fellow CPABC members in volunteering for the organization, we encourage you to keep an eye on our volunteer opportunities site, where you can catch the most up-to-date information available.

This National Volunteer Week, we would like to thank our members for continuing to support their communities and the profession, especially during these challenging times, and we look forward to continuing to welcome more CPABC members to our volunteer programs.
---
Vince Kanasoot is a communications specialist for the Chartered Professional Accountants of BC.