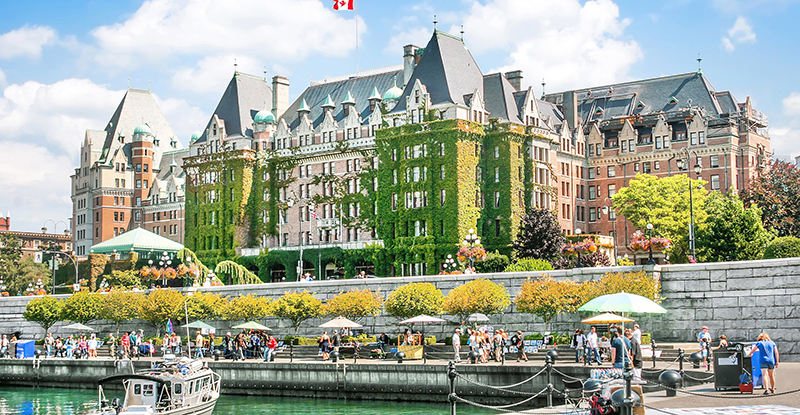 Photo credit: bluejayphoto/iStock/Getty Images
In the years leading up to 2020, Greater Victoria's investment activity was thriving with a growing number of active businesses, strong housing starts, and robust economic growth. Unfortunately, the region's economy took a significant dip due to the COVID-19 pandemic.

The most obvious sign of disruption was the damage done to the local businesses that rely heavily on tourism, office work, and social interaction. By May 2020, the number of active businesses across Greater Victoria declined by over 1,000 compared to May 2019, representing a 9.3 per cent decline.

Thankfully, the situation improved as the economy reopened over the summer, and 640 businesses had resumed operations by November 2020 (the most recent data available). However, the number of active businesses remained down by 2.9 per cent compared to November 2019.

Greater Victoria's housing market also came under pressure. Strong housing demand drove prices up even as the economic uncertainty put downward pressure on the future supply of housing. Across the region, 3,209 units began construction in 2020 – a decline of 453 units, or 12.4 per cent, compared to 2019.

While there is still considerable housing under construction, the slowdown in housing starts in 2020 does not bode well for housing affordability going forward, particularly given the continued demand witnessed in early 2021.

However, there were some optimistic signs for the region's economic recovery. Private investment in non-residential construction was $233.6 million in 2020, down just 0.4 per cent compared to 2019. While a small decline, the region fared significantly better than the 7.9 per cent decline in private non-residential investment experienced across the province.

Another promising sign was the continued strength of major project activity, defined as capital projects with a capital budget of over $15 million. As of Q3 2020, there was a total of $14.5 billion in capital allocated for large-scale projects across Greater Victoria. While that amount was down 3.1 per cent compared to Q3 2019, the good news is that nearly three-quarters of that capital, approximately $11.1 billion, is invested in 39 projects that are currently under construction.

These projects helped provide the region with stability, maintaining employment and economic activity. In addition, seven projects, worth approximately $170 million, are set to begin construction in 2021 and are concentrated in residential developments, including affordable housing projects.

Greater Victoria has experienced a strong rally in many key economic indicators. Housing starts, the number of businesses, private investment, and employment levels have all seen robust rebounds since the low points in Spring 2020. Although challenges lie ahead, we are on the right track for recovery.

As Greater Victoria transitions from recovery to growth, it will be important to highlight the region's strong economic fundamentals and the fact that it is a safe place for investors and businesses to come to.

These findings are an update from the CPABC's report BC Check-Up: Invest, which highlights investment trends across the province in 2020.
---
Lindalee Brougham, FCPA, FCA, is a principal at Grant Thornton LLP in Victoria.