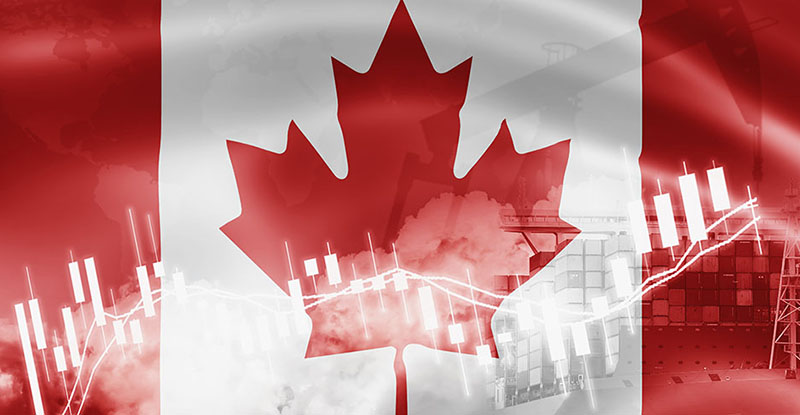 Photo credit: TexBr/iStock/Getty Images
CEWS is extended beyond August 29, 2020 deadline
On July 8, Finance Minister Bill Morneau announced the federal deficit is projected to hit $343 billion this fiscal year, due largely to significant economic aid provided during the ongoing COVID-19 pandemic. Minister Morneau's fiscal and economic update provides details on how federal benefits and business support programs, including the extension of the Canadian Emergency Wage Subsidy (CEWS), have impacted the Canadian economy thus far.
Fiscal and economic situation
The federal deficit is projected to hit $343 billion in 2020-21, around 16% of GDP.

Prior to the pandemic, the federal deficit was projected at $34.4 billion.
While the deficit is forecast to decrease in coming years as government support benefits drop off and the economy rebounds, the federal deficit will remain a significant sum.

Federal debt is expected to surpass $1 trillion in 2020-21, a debt-to-GDP level of 49%.

This debt-to-GDP level compares roughly to where it was in the early 2000s, but is below the peak of 67% experienced in 1995-96.

Canadian GDP is forecast to contract 6.8% this year, the largest contraction since the Great Depression and over twice the decline seen in the 2008-2009 global financial crisis.

The economy is expected to recover in 2021 with GDP expected to increase by 5.5%.
Impact of economic benefits for individuals and businesses
The direct federal government programs announced since March in response to COVID-19 are estimated to cost a total of over $230 billion. Here's a breakdown of some key programs:
Canadian Emergency Relief Benefit (CERB): 8.16 million Canadians have received the CERB. The cost of the program is projected to come in at $80.5 billion over fiscal year 2019-20 and 2020-21.
Canadian Emergency Wage Subsidy (CEWS): 252,370 unique applicants have been approved to receive CEWS, which helped cover between two and three million dollars in lost employees' salaries in each of the past three months. The program is forecast to cost $82.3 billion in total.
Canadian Emergency Business Account (CEBA): 688,000 applicants have been approved for the business loan, accounting for around $27.5 billion with upwards of $7 billion being forgivable. All in, CEBA is expected to provide approximately $40 billion in partially forgivable loans.
Morneau also unveiled the federal government's intention to extend the CEWS beyond its August 29 2020 deadline, but few specifics were announced.
The road to economic recovery
While federal economic aid programs have mitigated some of the economic impact resulting from the pandemic, the amount of fiscal aid spent has placed Canada in a precarious situation moving forward.
At this point, the federal government remains hesitant on implementing tax increases, preferring to focus on a strong economic recovery. The government also indicated it will take advantage of the current low-interest rate framework to save money on public debt and will also issue more long-term debt issuance to reduce debt-servicing costs.
CPABC will continue to provide updates on government initiatives and fiscal indicators to provide insight on the economic recovery process.
---
Aaron Aerts is an economist for the Chartered Professional Accountants of BC (CPABC).