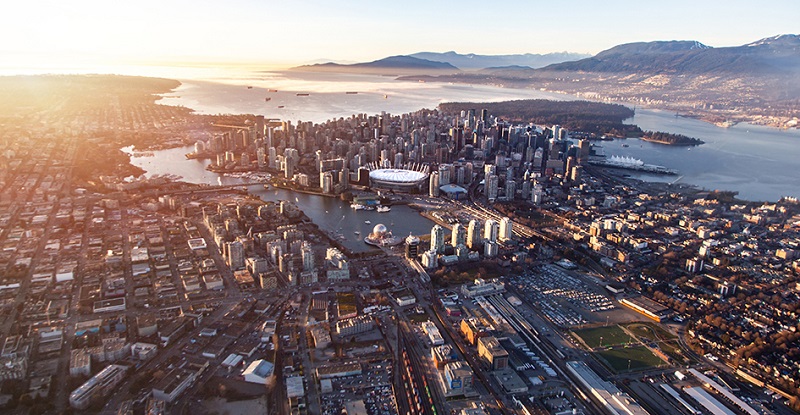 Photo credit: FangXiaNuo/iStock/Getty Images
Listen to Aaron Aerts, CPABC's economist, explain the current economic situation and what possible opportunities may lie ahead, in our "Coffee Chats with CPABC podcast".
---
How has containing COVID-19 impacted BC's economy? Recent data is beginning to illustrate what this looks like.
After years of a strengthening labour market, the trend is reversing. In March, BC's unemployment rate jumped 2.2 percentage points to 7.2 percent. This increase in unemployment reflects 132,000 lost jobs across the province. This has led to a significant dip in consumer confidence as individuals across the province lose their jobs, see reduced hours, or change spending habits as they self-isolate for an indeterminate amount of time.
Retail spending is expected to falter as many people reduce discretionary spending and/or await government financial assistance. In this framework, businesses are struggling. In a recent BC Chamber of Commerce survey, nearly half of the respondents had laid off staff, reduced hours, and/or closed temporarily.
Meanwhile, weakness in global demand and low commodity prices have taken a toll on BC's crucial export industry. Some key commodity exports were down from 11 percent (mining products) to nearly 40 percent (energy products) in February compared to the same month last year. The Canadian dollar has also weakened against the USD, pegged at $0.72 CAD per USD as of April 14, down $0.05 since the start of the year.
This economic reality has resulted in many organizations downgrading their economic forecasts. Most now expect a marked downtown in Q2/Q3 2020, resulting in negative GDP growth and spikes in unemployment for 2020 as a whole.
The silver lining is the expectation that pent up consumer demand and government supports will help return the economy to a semblance of normalcy by Q4 and into 2021, leading to a v-shaped economic recovery. However, the recovery is largely predicated on successful containment of COVID-19.
Employment: Spike in unemployment, service sector hit hard
The Statistics Canada Labour Force Survey, conducted between March 15 to 21, 2020, provides an initial understanding of how physical distancing measures have impacted employment. In March, BC's unemployment rate jumped to 7.2 percent, 0.6 percentage points below the national rate (7.8 percent). BC saw a total job loss of 132,000 positions in March while Canada lost more than 1,000,000 jobs.
The spike in unemployment is an indication of the severity of the COVID-19 pandemic. In particular, BC's service sector has been the hardest hit, accounting for the entire loss in employment, as the goods-producing sector saw moderate gains. Despite new programs meant to help keep Canadians employed, the expectation is the labour market will get worse before it gets better.
One silver lining is that the Survey also found that many workers expect to return to their job in the next six months. Further, new programs have come in place to help businesses keep staff on, reopen, and/or rehire. This reflects the expectation most economic forecasts have of a reduction in the unemployment rate starting in late Q3 and continuing into Q4 2020, and into 2021.
Consumer sentiment: Confidence plunges
As consumers began to understand the realities facing them over the foreseeable future, their consumption habits and outlook changed dramatically. The Conference Board of Canada's Consumer Confidence index for British Columbia plummeted to 92 points in March, down nearly fifty points. It maintains a slim margin over the Canadian average, which fell 32 points to 89.
This index tracks how consumers are feeling about their financial well-being and consumption outlook. The expectation is this decline in consumer confidence will coincide with declines in discretionary consumer spending.
International trade: Commodity exports taking a hit
One area that has already been hit hard by the COVID-19 pandemic and weak commodity prices is BC's export sector. Four of the province's five largest exports are down significantly, with only machinery and equipment experiencing an increase.
Demand shocks, and increased supply resulting from the political dispute between Russia and Saudi Arabia, have more than halved the price of energy products since the start of March. Lumber prices have seen a 20 percent drop since the start of March, while metal and mineral prices have stayed relatively consistent. While the Russia/Saudia Arabia political dispute appears to have resolved, so far oil prices remain depressed.
Economic forecasts: Short-term pain, long-term recovery
As we better understand the implications of COVID-19 on our society and the measures required to curb its growth, organizations are updating their economic forecasts in real-time. The forecasts expect a marked decline in economic activity as a result of the pandemic, with serious negative consequences for GDP growth and employment.
The negative economic impact is expected to peak in Q2/Q3 followed by a healthy economic recovery in Q4 and into 2021, as the world returns to a semblance of normalcy.
---
Aaron Aerts is an economist for the Chartered Professional Accountants of BC (CPABC).