2020 CAAA Conference Goes Virtual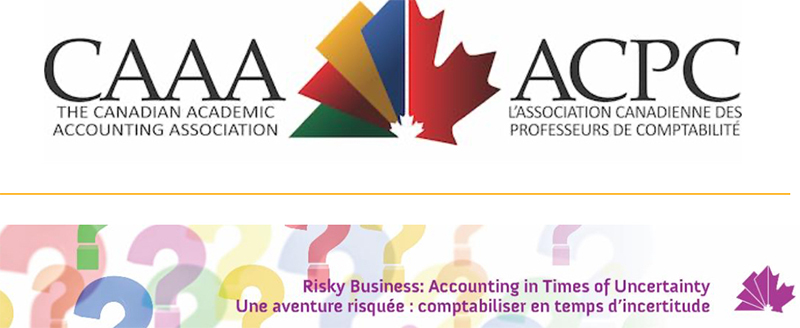 June 3 – 5, 2020
The Canadian Academic Accounting Association (CAAA) is pleased to announce that their 2020 conference sessions and content are going online.
Join them for three days of research sessions, updates from the profession, education sessions, and webinars. The preliminary schedule was published on May 1 and details will be updated regularly.
Schedule
:
Wednesday, June 3 is a pre-conference webinar day. Drop in on 45-minute webinars through the day and access the recordings at any time throughout the conference days and afterwards.
Thursday, June 4 is a PD Day, with five workshops to keep your skills, your links with the accounting profession, and your mental wellbeing in shape. Some will offer recorded content that may be accessed afterwards. The Craft of Accounting Research workshop activities will also proceed on this day.
Friday, June 5 offers a full day of education presentations, including data analytics, best practices for student engagement, and case studies in indigenization of management accounting; or concurrent research sessions delivered in small-group settings tailored to encourage feedback and engagement, an all-conference opening research session and the Annual General Meeting of members of the CAAA.
In recognition of the extraordinary circumstances this year, registration is free of charge – thanks to sponsors, supporters and exhibitors. You must be a CAAA member to register and access sessions.