UBC: Dr. JoAndrea Hoegg Receives CPA Teaching Excellence Award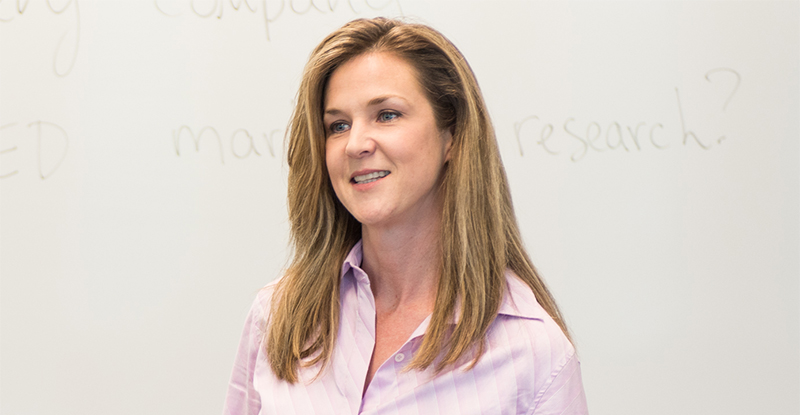 Photo credit: Dr. Joey Hoegg, recipient of the CPA Teaching Excellence Award at UBC|Sauder School of Business. Photo by UBC.
UBC|Sauder School of Business has announced that Dr. JoAndrea (Joey) Hoegg BA BEd PhD (Florida) has been awarded the 2020 CPA Teaching Award for excellence in graduate teaching.
Dr. Hoegg is an Associate Professor and Chair of the Marketing and Behaviourial Science Division and holds the Alumni Professorship in Marketing. She has taught numerous graduate marketing courses at UBC|Sauder and consistently demonstrates teaching excellence. She actively participates in graduate student activities, including coaching case competitions, attending and facilitating student-directed lectures, and provides mentorship and funding to graduate student entrepreneurial start-ups (e.g., Susgrainable). She has directly funded multiple scholarships to incoming MBA students through the Hoegg Family Scholarships.
Aside from being a stellar teacher, Dr. Hoegg generously supports those around her in their teaching by organizing seminars and participating in the Sauder Food for Thought series. She is also an excellent researcher and is involved in extensive service assignments for the business school having recently led the BCOMM Review Committee.
The CPA Teaching Excellence Award is funded by an endowment created by the CPA profession to recognize an outstanding UBC|Sauder faculty member for their teaching excellence. The recipient is selected by the Dean's Office.



---