CPAEF Accounting Educators' & Academics' Symposium
Date: June 3, 2022
Theme: New Considerations for Changing Times in Education
Location: River Rock Casino Resort, Richmond, BC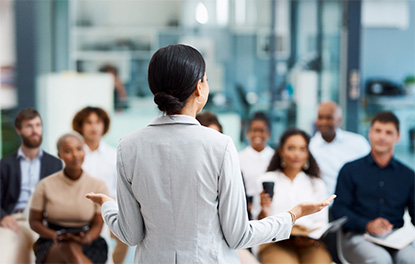 Agenda
Session Start
Session End
Session Topic
8:30 am
9 am
Registration and continental breakfast
9 am
10 am

Top 10 Things You Need to Start Thinking About CM2.0 and its Implementation
Speakers: Irene Wiecek, Lara Greguric

 

This session will highlight the top 10 things you should focus on when starting to think about how CM2.0 will impact your learning environments (including your courses and programs). CM2.0 defines the skills and competencies of the newly certified,  future-focused CPA. The next phase of the project looks at where, when and how the skills identified in CM2.0 will be learned and assessed. Your views are sought as input into this next phase

10 am
10:15 am
Break
10:15 am
11:10 am

Handling a Diverse Classroom
Speaker: Dr. Aftab Erfan

 

This is a participatory session, focusing on the types of instructor-led decisions that make a classroom potentially exclusionary, and their inclusionary alternatives. We will cover instructors' decisions and behaviour ranging from the design of the course, to the wording on assignments, to the moment-by-moment interactions with students. There is no one formula for how to implement equity and inclusion within a classroom – so instead, the session helps participants become more aware and develop ways of thinking that are more likely to be supportive of the diverse student bodies we teach.

11:10 am
11:20 am
Break
11:20 am
12:15 pm

Engaging Students in the Post-Pandemic Classroom
Speaker: Tammy Towill

 

Creating a dynamic and engaging learning environment where students thrive has long been the goal of academia. The ever-changing demands on and of students, the pressure to adapt to multiple delivery technologies, and the pervasive issue of cheating have placed much stress on today's classrooms. In this session, we will:

Consider the stressors and pressures impacting student engagement.
Explore best practices to promote engagement in the classroom across multiple delivery models, including virtual, in-person, and on-demand.
Identify tools and techniques to support faculty in enhancing student engagement.

12:15 pm
1 pm
Lunch
1 pm
1:45 pm

Roundtable Discussion: Choice of the following topics
a. Meeting Students' Post-Pandemic Expectations for Education Delivery in a Digital Age
b.  Preparing Students for a Data-driven Future
Moderators: TBA

1:45 pm
2 pm
Break
2 pm
2:55 pm
ESG and Future CPAs: A Fireside Chat
Speaker: Roopa Davé

 

A discussion with Roopa Davé to explore ESG and the direction for future CPAs as ESG has shifted beyond being a social benefit and the 'right thing to do', to being a valuable business tool to assess risk and strategize.   We'll look at the increasing importance of ESG reporting and what PSIs can do to support this shift with awareness and knowledge.  The session will be a moderated fireside chat, so be sure to bring your questions!  
 

2:55 pm 
3:10 pm
Break
3:10 pm
4:10 pm

Navigating Academic Integrity in the PSI Classroom
Panelists: Chris Burnley, Kamal Masri, Sukaina Rashid

 

Navigating Academic Integrity in the PSI Classroom
Panelists: Chris Burnley, Kamal Masri, Sukaina Rashid
A panel discussion with Chris Burnley (VIU), Kamal Masri (SFU) and Sukaina Rashid (CPAWSB) to explore the creative cheating strategies employed by today's students and the resulting erosion on academic integrity.  In this session, moderated by Tammy Towill, FCMA, FCPA, participants will:

 

Examine the reasons and drivers of academic dishonesty
Consider the challenges and risks of cheating and plagiarism.
Explore the tools and techniques employed to cheat and possible strategies to counter them.

This session is eligible for up to 1.0 hour of ethics CPD

4:10 pm
5:30 pm
Reception
Cost and Expenses
For members living and working outside the Lower Mainland the CPAEF will cover reasonable travel expenses such as economy return flight/ferry/mileage and one night of accommodation (Thursday, June 2).

See Symposium Expense Reimbursement document.
Accommodations
Attendees who require accommodations are responsible for making their own reservations, and MUST book at the official conference hotel (River Rock Casino Resort) by May 2, 2022. To make reservations, please call the hotel main reservation line at 604.247.8900 and quote CPAEF to receive the conference rate ($219 plus taxes and resort fee). The CPAEF will only reimburse up to the amount charged by the River Rock Casino Resort.
Who Can Attend
This symposium is open to CPABC members who are in academia (contract or tenured) at an accredited BC post-secondary institution, and can confirm that the majority of their income (75%) comes from full-time teaching or other scholarly activities (such as authoring textbooks, research papers, or articles).
Questions
If you have any questions about the symposium, attendance eligibility, hotel reservations, and/or submitting expenses, please contact Tamalee Demrey at tdemrey@bccpa.ca.
Symposium Material
Symposium material available June 1.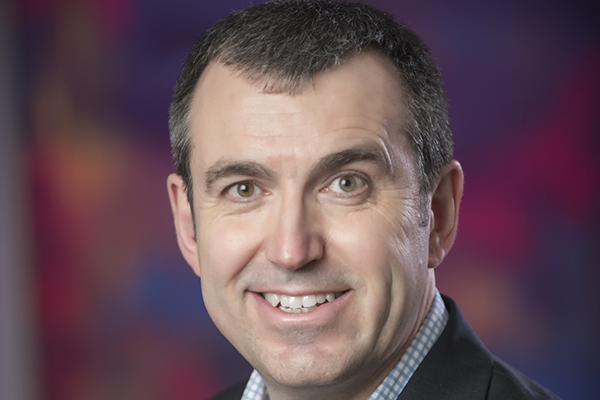 Chris Burnley, FCPA, FCA
Chris Burnley, FCPA, FCA, is a professor at Vancouver Island University. He has worked in public practice and with the Office of the Auditor General of Canada. He teaches in University of Saskatchewan's MPAcc Program and in PEP. He has also taught at numerous universities internationally. Chris has received multiple teaching excellence awards, as well as awards for case authoring and education innovation. He serves on the CAAA board, is a former director of CPABC, and past board chair of the CPAEF. Chris was recognized with the Ritchie McCloy Award for CA Volunteerism. Chris authors/co-authors two leading financial accounting textbooks.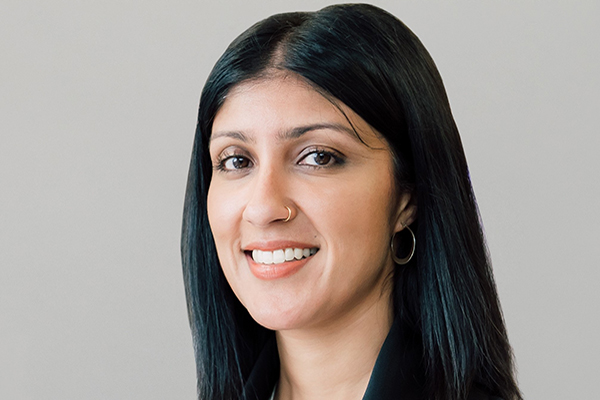 Roopa Davé, HBA, CPA, CA
Roopa Davé, HBA, CPA, CA, is an ESG professional with over 16 years' experience, Roopa works in a global setting helping clients understand and respond to their shifting environments effectively and profitably by helping to reduce risks, find opportunities and ultimately build more resilient and sustainable businesses. In addition to publishing on sustainability-related topics, she is a regular speaker at industry events and her clients' Boards of Directors. Roopa is a spokesperson for KPMG on sustainability matters generally, a member of the Canada Climate Law Initiative Advisory Committee, a volunteer Board Member of the YWCA of the Lower Mainland and AdvantageBC, and is a former instructor of Sustainable Accounting & Finance at BCIT.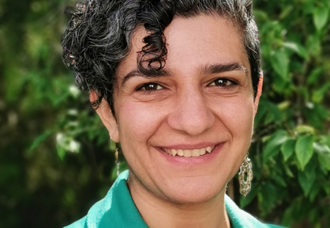 Aftab Erfan, PhD
Aftab Erfan, PhD, is the Chief Equity Officer for the City of Vancouver and was formerly Director of Dialogue and Conflict Engagement at UBC. She holds a PhD in community planning, which focused on the study of human conflict across identity differences. She has taught graduate-level and executive courses for over a decade and provided professional development and advice to organizations serious about creating more welcoming, accessible and inclusive realities for all people.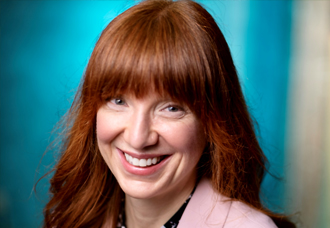 Lara Greguric, MA, FCPA, FCA
Lara Greguric, MA, FCPA, FCA, has worked in the accounting profession for 15 years in various educational leadership positions. In her most recent role as the Executive Vice President, Learning at the CPA Western School of Business, she is responsible for enabling student competency development, overseeing educational contractor relations, and creating valued partnerships with key external parties, including post-secondary institutions and employers. Lara is currently the Chair of the CPA Certification 2.0 Steering Committee, responsible for leading the charge to translate the profession's visionary new Competency Map 2.0 into a modernized certification program.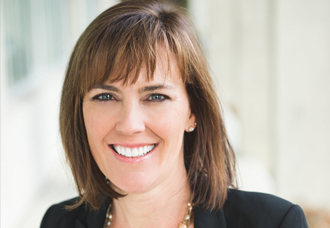 Tammy Towill, MBA, MA, FCPA, FCMA
Tammy Towill, MBA, MA, FCPA, FCMA, is the Chair of the School of Business with Capilano University, and a partner in the Cordura Group, providing business advisory services and related education and training programs to organizations and communities seeking growth or change. For over 25 years, Tammy has worked with academic institutions and private and public sector companies throughout North America and Europe, providing education, training, and facilitating in the areas of leadership, strategy, business planning, and curriculum development and implementation. She has served on and worked with several boards in Canada and the US.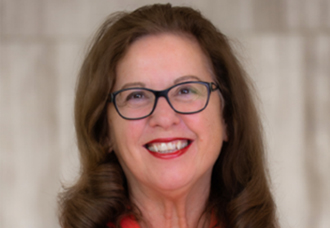 Irene Wiecek, FCPA, FCA
Irene Wiecek, FCPA, FCA, is a Professor, Teaching Stream at the University of Toronto, Institute for Management & Innovation with a cross appointment to the Joseph L. Rotman School of Management. She is the Director of the CPA-accredited Master of Management & Professional Accounting Program. In 2018, she founded and currently directs the BIGDataAIHUB at the Institute for Management & Innovation. Irene was a member of the CPA profession's Foresight Working Group on Reimaging the Accounting Profession and is currently a member of the related Data Governance Committee. In 2019, she was appointed to the CPA Canada Competency Map Task Force, which took a blank sheet approach to redefining the competencies for the accounting profession.
CPAEF Accounting Educators' & Academics' Symposium