CPABC Financial Literacy Free Webinar Session- March 24 Community
Event Date: Mar 24, 2021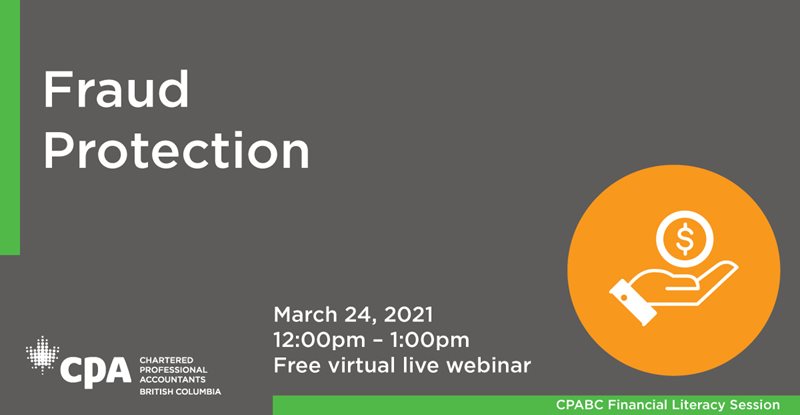 Photo credit: CPABC
CPABC Financial Literacy Session: Fraud Protection

Did you know that March is fraud prevention month? Especially during this time, digital news and information is coming at us from all directions, the pandemic has made it increasingly challenging to identify legitimate information and services apart from fraudulent ones.
Help spread the word to your friends, family and community to attend this free virtual CPABC Financial Literacy session on Fraud Protection on March 24 from 12:00pm to 1:00pm PST to understand fraud and how they can protect themselves from becoming a victim.

Details:
March 24, 2021
12:00 pm to 1:00 pm PST
Free online webinar
Registration link here.



---