CPABC Financial Literacy Free Webinar Session: April 20 Community
Event Date: Apr 20, 2021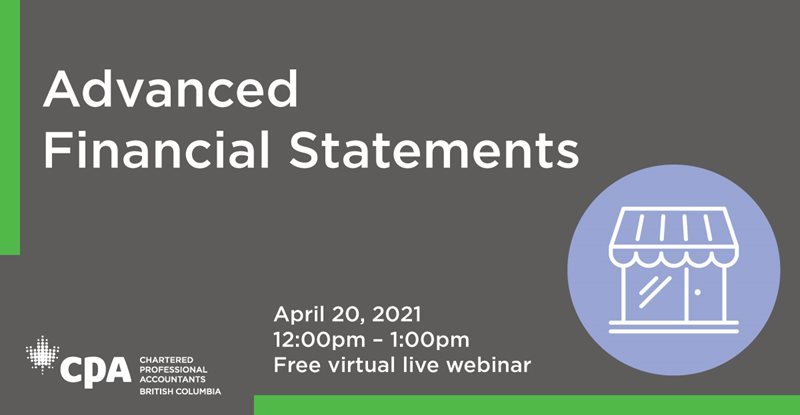 Photo credit: CPABC
CPABC Financial Literacy Session: Advanced Financial Statements
Do you know of any small businesses/clients who would be interested in learning more about financial statements? Help spread the word for about this free virtual CPABC Financial Literacy session on Advanced Financial Statements on April 20 from 12:00pm to 1:00pm PST to learn about more complex concepts of financial statements such as accrued payables, work in process and non-operating income.
Details: April 20, 2021
12:00pm to 1:00pm PST
Free online webinar
Registration link here.
---