CPABC Young Pros Host "Ask Me Anything" with Lawrence Eade CPA CA Social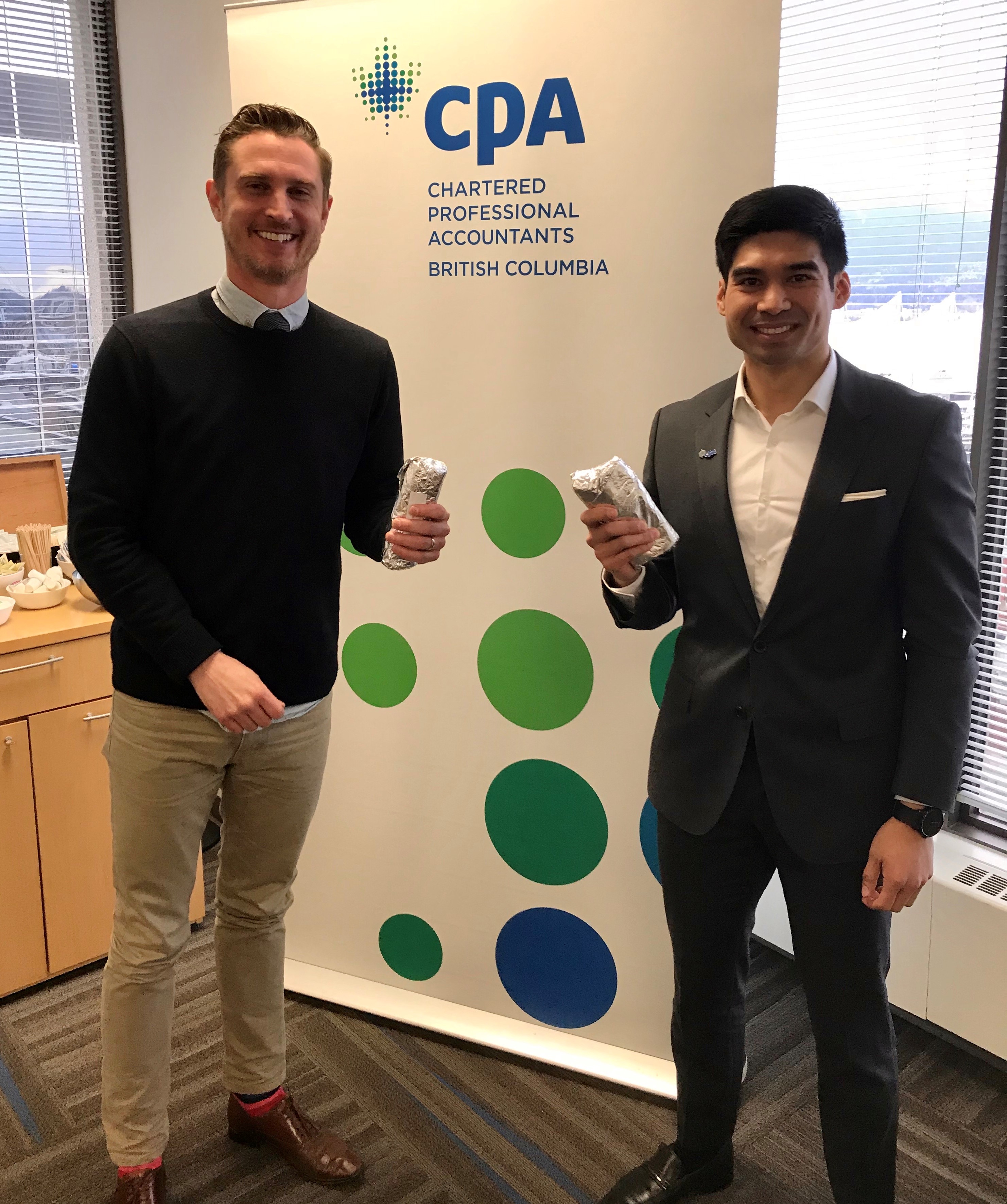 Photo credit: CPABC. [left to right] Lawrence Eade CPA CA sharing his thoughts at the CPABC Young Professionals Forum February 25, 2020 with Michael Infante CPA CMA, chair of the YPF.
On February 25, 2020, the CPABC Young Professionals Forum (YPF) hosted their second "Ask Me Anything" breakfast with Lawrence Eade CPA CA.
Lawrence started working as a cook at a local bar while attending university. His passion for the culinary arts has lasted well beyond his student years.
After graduating from the University of Alberta in 2005 with a degree in commerce (majoring in accounting) he joined KPMG in Edmonton where he obtained most of his practical experience.
Realizing he was more an entrepreneur than an auditor, Lawrence left the firm to co-found Box Concepts Foods Group. Over the next twelve years, he used his passion for cooking to create and develop several recognizable brands.
As the company expanded, Lawrence took on many varied positions eventually becoming CFO and then CEO when he was just 29 years old.
In 2018, Lawrence was named a Top 40 Over 40 by Business in Vancouver. At that time, Box Concepts Food Group had over 2,ooo employees and 70 store locations generating annual sales greater than $50 million. Recently, Lawrence sold his stake in Box Concepts and now helps other entrepreneurs through his board work at the Canadian Franchise Association.
During the YPF breakfast session, Lawrence shared with attendees his personal mission in life and the importance of pursuing one's own passion to be fulfilled. He spoke about each person having a "personal toolbox filled with your own unique skills and talents." He added this mantra, "if someone else can do it, you can too!"
Michael Infante CPA CMA, chair of the CPABC Young Professionals Forum, thanked Lawrence for his insight.
If you would like to join the YPF or any other member forum, visit www.bccpa.ca and complete the application form found on the Member Forum tab in the Member Services webpage. Once accepted into the forum, you will receive regular updates about upcoming activities.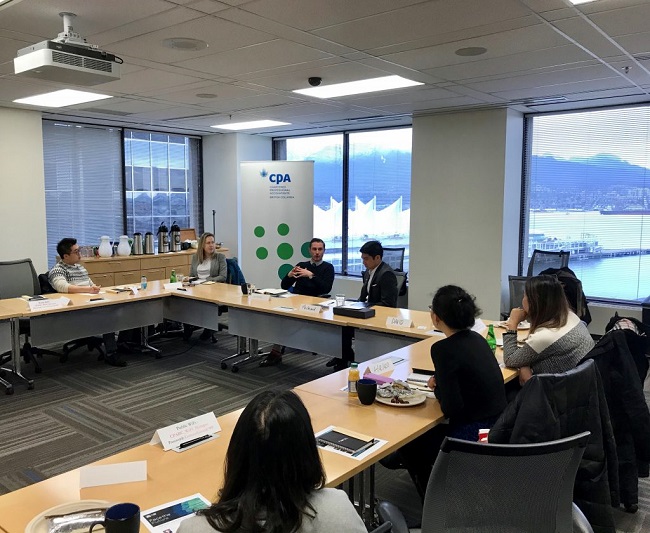 ---