Chapter PD: Enhancing Your Persuasion & Communication Skills PD
Event Date: Jan 18, 2020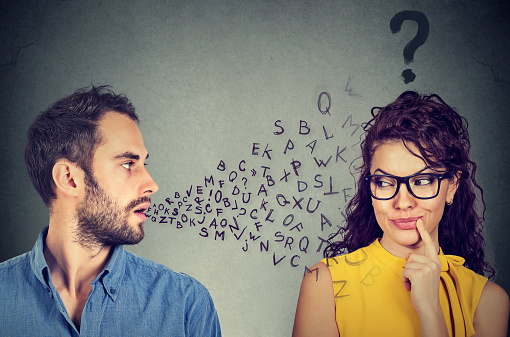 Photo credit: SIphotography / iStock / Getty Images Plus
One of the keys to becoming a skillful and convincing communicator is to focus on structure, presence, and delivery.
However, these skills must be combined with the more subtle elements of public speaking and communication. That is the keen external awareness of the audience's needs and desires. Examine the world's greatest speakers and you'll find them all to be exceptional communicators. They might talk about their ideas, but they do so in a way which also speaks to emotions and aspirations. They realize if their message doesn't take deep root with the audience then it likely won't be understood, much less championed.
Whether you are speaking to individual clients, board members or any stakeholders, you develop tools and techniques to ability to communicate ideas in any situation more effectively. This program is a unique opportunity to develop techniques to speak with confidence, clarity and conviction.
You will learn how to engage the audience, use pitch, tone, pace and we go to the next level. You will learn to use non-verbal behavior and body language to subtlety and effectively influence an audience. This seminar will also help you understand the psychology of how to reach a target market and audience.
You will leave the workshop invigorated, motivated to speak and communicate using your own personal style and personality.
| Details | |
| --- | --- |
| Date: | Saturday, January 18, 2020 |
| Where: | PoCo Inn and Suites, 1545 Lougheed Highway, Port Coquitlam, BC *Free Parking |
| Time: | Registration & Breakfast: 7:30 am – 8:15 am | Seminar: 8:15 am – 12:30 pm |
| Cost: | $80 + GST (includes hot buffet breakfast) |
| CPD | Level | 4 hours | General |
| To Register: | Register |
Take Away from this session:
The ability to be motivating, persuasive and to focus on both outcomes and a positive process;
Understand how to create a resonance between you and your audience;
The art of creating a connection to the audience through storytelling and precise examples;
Guidelines for all Public Speaking – you learn and practice the techniques that make a great speaker;
Image and Perception –Speakers must always ask themselves," What is my image? How I am I being perceived based on my speaking and communication skills?" This program will afford you the opportunity to refine your image and brand;
Posture and Body Language– Body language is more than 80% of communication, and all effective leaders must know how to use their body language ad tone of voice effectively. You will learn the ways to adapt and use your body language and tone of voice to subtlety influence your audience;
Engaging Your Audience – Using personality techniques, you will learn how to analyze and understand the composition of any audience;
Structuring Powerful Presentations and Speeches;
Vocal Projection and Training – The voice is one of the most powerful tools any leader can possess. You learn to speak voice with power and clarity;
Tools to Control/Manage Fear and Anxiety – In high stakes meetings or situations anyone can suffer from fear and anxiety. You learn skills to control and use your nervous energy to be more effective in your communication;
Impromptu Speaking. You will learn how to organize ideas quickly, effectively and without preparation in any situation; and
You also receive guidance and assistance on PowerPoint presentations on how to make them more effective and memorable.
ABOUT OUR PRESENTER:
Pamela Hart has been a communication specialist for over 20 years. She has a Master's Degree from Harvard University and a Bachelor's Degree in Psychology and Non-Verbal behavior from the University of Missouri St. Louis. She is a graduate of Oxford University's Balliol College.
She has worked extensively for the Canadian Special Forces, RCMP, the National Democratic Institute in Armenia, Kosovo, Canada, Yemen, Jordan, Serbia, Liberia and throughout Europe. This work has included message development and delivery, media training, public speaking and leadership.
Pamela has trained the U.S. Ambassador to Kosovo, President Atifete Jahjaga of Kosovo, and the Prime Minister's office in Liberia and Yemen. In addition, Pamela has worked with USAID and the United States Consulate in Vancouver.
Pamela has three great loves: public speaking/communication, travel and her dog Val.
---