Month of Giving: Random Act of Kindness Community
Event Date: Dec 1, 2021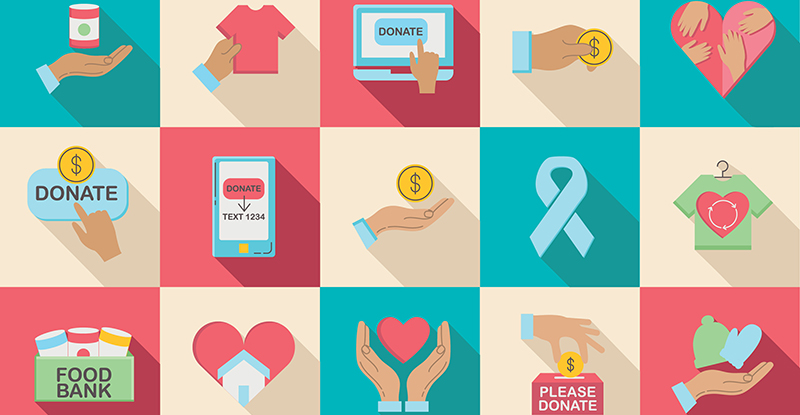 Photo credit: Getty Images
Month of Giving: Random Act of Kindness
What better way to spend the holidays than helping your community!
During December 2021, join the CPABC Surrey/Langley/North Delta Chapter in spreading the spirit of the holidays by performing a random act of kindness. Choose the activity you would like to do to help your community and perform it at your convenience.
Below is a sample list of activities.
Help the CPABC Burnaby/New Westminster Chapter reach their goal of raising $2,500 for the Greater Vancouver Food Bank – Donate here
Raise funds for your favourite charity
Plant a tree at your backyard or at a site of your choice as approved by the municipality
Keep your favourite park clean
Pick up garbage at the beach
Donate clothes that you no longer wear
Donate food to the food bank
Donate toys to BC Children's Hospital
Donate blood
Donate books to the library
Knit some toques/blankets to donate
Volunteer
Rake leaves for your neighbour for free
Offer dog-walking services
You can choose any activity above or create your own; you can even perform a random act of kindness on a weekly basis. Please tell us on social media about your activity, and include a photo if you feel comfortable doing so. Let us know about your activity by:
Posting a line or two about your activity on social media and/or a photo; and
Tagging one of the social media accounts and using one or all the hashtags below.
Every week on a Monday night (Dec 6, 13, 20, 27, and Jan 3), we will pick two names randomly and they will win a prize from CPABC Surrey/Langley/North Delta Chapter. The winner will be contacted through private message on social media and will receive information on how to claim their prize.
Please use the following hashtags/social media accounts so that we can include your name in the draw.
LinkedIn
@CPABC Surrey/Langley/North Delta Chapter
Facebook
@CPABC Surrey/Langley/North Delta Chapter
Twitter
@CPASLNDChapter
#cpabcslnd #communityevent #randomactofkindness
We hope you have fun and spread love and cheer while helping your community!
---