Chapter PD: Estate Planning and Estate Litigation PD
Event Date: Feb 22, 2020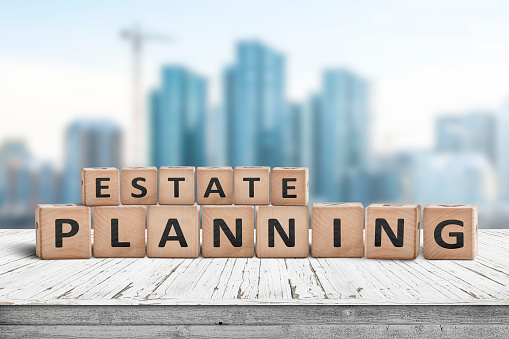 Photo credit: Sportactive / iStock / Getty Images Plus
The law in British Columbia regarding wills and estates can be complex, and estate litigation – i.e. bringing estate-related disputes to the B.C. Supreme Court to be resolved – is rapidly increasing. Accordingly, it is helpful for all the interested parties in an estate – executors, beneficiaries, family members, and the professionals advising the will-maker in the estate planning process – to be aware of both the pitfalls that can arise in the estate planning process and the nature of the possible claims that can be made against an estate plan after the will-maker's death.
The topics that will be covered in this presentation will include:
Why should I have a valid will? Does it really matter? (Yes!)
Do I need a power of attorney and/or a representation agreement?
Testamentary capacity and undue influence – Spotting the warning signs and how to handle them
Choosing the right executor
Wills variation
Joint title and the right of survivorship
Do you have a spouse? Are you sure? – The meaning of a "marriage-like relationship" and its consequences for the estate plan
| Details | |
| --- | --- |
| Date: | Saturday, February 22, 2020 |
| Time: | Registration & Buffet Breakfast: 8:00 am – 9:00 am | Seminar: 9:00 am – 12:00 pm |
| Location: | Morgan Creek Golf Course, 3500 Morgan Creek Way, Surrey, BC |
| Cost: | $50 + GST |
| CPD | Level: | 3 hours | General |
| Register: | Register |
About the presenter: David Hunter is a litigation partner at Hamilton Duncan, based in Surrey BC. He has experience in a variety of estate-related disputes, including wills variation claims, trust and unjust enrichment claims, and actions involving issues of capacity and undue influence and has represented clients at all levels of court in British Columbia. He also has experience with elder law litigation, including committeeships and cases concerning elder financial abuse and fraud.
David is also a Past President of the Fraser Valley Estate Planning Council, and was recently recognized in the 2020 Best Lawyers guide for his works in Trusts and Estates.
---