Chapter Social: Virtual Origami Event Social
Event Date: Oct 17, 2020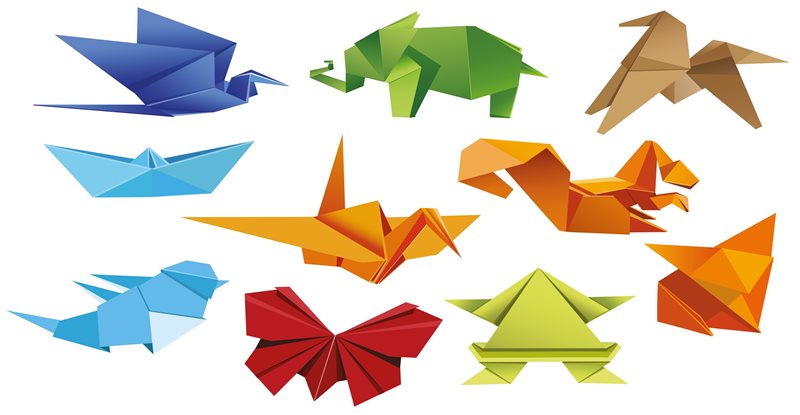 Photo credit: 300_librarians/ iStock/ Getty Images
Now that we are all spending more time at home, what a great opportunity to pick up a new craft. Why not try Origami? Origami is the art of paper-folding. Its name derives from Japanese words ori ("folding") and kami ("paper"). Traditional origami consists of folding a single sheet of square paper into a sculpture without cutting, gluing, taping, or even marking it.
Join us on Saturday, October 17th as we host our first origami workshop with Tokyo born, Kat McDowell. Come unleash your creativity by mastering your origami techniques with fellow members, students and candidates. Family members are welcome to join the fun. Kat will give us a step-by-step tutorial on three to five different origami's.
Because of the COVID-19 pandemic, it has been a while since we have been able to come together to socialize, but now it's time to have some virtual fun! Gather the whole family and grab your favourite beverage for a fun Saturday morning activity.
What will you need?
Origami paper (origami paper is square, and traditionally, that it has a color (or pattern) on one side and white on the other side, and runs about 6 inches by 6 inches).
Where to find origami paper:
Oomomo (locations in Richmond Aberdeen Centre, Downtown International Village, Burnaby Metropolis and Lougheed Town Centre)
Join in and let's get folding! Register today as space is limited.

Date: Saturday, October 17, 2020.
Time: 10:00 am - 11:00 am
Cost: Free
Register: Register
Zoom link will be sent closer to the date.

About the Instructor: Kat McDowell
Born in Tokyo and raised in New Zealand, Kat McDowell makes music with an Ocean Pop sound delivered in a blend of Japanese and English that is uniquely her own. Her career kick started when her first record went to #1 on the vinyl charts in Japan selling out after only two days.

Most recently Kat released her song "1000 Paper Cranes" as a tribute to her Japanese grandmother just as the pandemic hit and it sparked the idea to start zoom Origami workshops for her supporters as a way to connect and bring some comfort and peace of mind. The family friendly live music / origami zoom workshops have been a hit and have been picked up by organizations and schools all over the US.
During this workshop, Kat will walk you step-by-step through the different folds while sharing stories about the Japanese culture.
---