Chapter PD: Disruptive Technologies & Demystifying Blockchain – via ZOOM PD
Event Date: May 23, 2020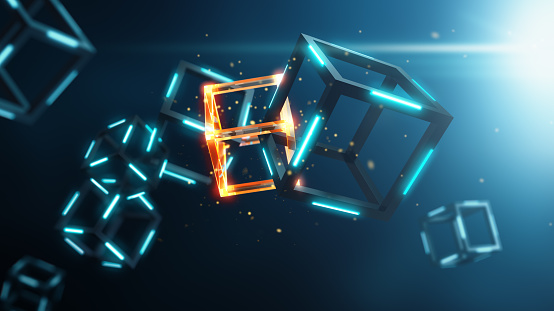 Photo credit: phive2015 / iStock / Getty Images Plus
To minimize the spread of COVID-19 and in support of the B.C. Medical Health Officer's recommendation for social distancing, this Chapter PD in person session is cancelled. The Chapter will be offering the session online via Zoom and we will email the registrants related course material and specific instructions on how to participate soon. Please contact the Chapter PLD Committee at richmondsd@cpabcchapter.ca if you have any further questions.
*******
Innovation is transforming business at an increasing rate. This event will provide an overview of the important disruptive technologies today, before shining a light on one of the most novel and confusing: blockchain. Recent years have seen significant investment into blockchain-based applications across a myriad of areas, including supply chain and asset tracking solutions, finance, land titles, healthcare, energy, charity, and voting. However, there remains significant confusion, myths, and misconceptions around what exactly blockchain is and how it can be applied, and navigating through the flood of information available about blockchain and related technologies can be daunting and time consuming.
This workshop provides participants with a general primer on disruptive technologies and a starting point to their blockchain journey. We begin with an introduction to disruptive technologies, and discuss how blockchain fits into this bigger picture. We then turn to blockchain specifically, to clear up some common myths and misconceptions in an interactive manner. We shed light on the current state of blockchain emergence and provide a basic primer of its important features. In the final half hour, we turn back to the bigger picture and provide an opportunity for questions and engaged discussion.
WHO SHOULD ATTEND
Members both in public practice and in industry seeking a basic introduction to the disruptive technologies transforming business today, as well as a broad introduction blockchain technology in particular, how it is being applied, and why it could matter for them.
CONTENT
Topics covered will include:
A broad introduction to the disruptive technologies impacting business today
Exposure to a range of different blockchain use cases
An understanding of key blockchain terms and definitions
Dispelling common myths and misconceptions about blockchain
| Details | |
| --- | --- |
| Date: | Saturday, May 23, 2020 |
| Where: | ZOOM |
| Time: | Session 9:00 am – 12:00 pm |
| Cost: | $50 (+GST) |
| CPD | Level: | 3 hours | General |
| | Register |

Event Announcement: COVID-19 Update
PREREQUISITE: None
About the Speakers:
Chris Rowell is a Postdoctoral Research and Teaching Fellow at the UBC Sauder School of Business and Manager at Cyberium Group. He has a doctorate in science in the field of technology strategy and venturing from Aalto University in Helsinki. Chris researches strategy and innovation, with a particular focus on how blockchain and other new technologies affect how firms organize, create and capture value, and compete.
Tejinder Basi is the founder and CEO of Cyberium Group and an adjunct professor at the UBC Sauder School of Business. He advises public- and private-sector organizations on the effective and secure use of leading technology, and regularly speaks on these topics. Tejinder has over 30 years of experience in business leadership, IT consulting, audit, and cybersecurity across Europe and North America, and was formerly a partner with Deloitte in BC, leading the firm's cybersecurity, risk management, and data analytics services.
---