Chapter PD: Emotional Intelligence – via ZOOM PD
Event Date: Mar 21, 2020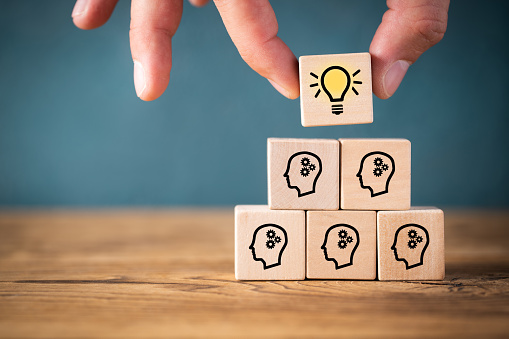 Photo credit: http://www.fotogestoeber.de \ iStock / Getty Images
To minimize the spread of COVID-19 and in support of the B.C. Medical Health Officer's recommendation for social distancing, this Chapter PD in person session is cancelled. The Chapter is planning on offering the session online via Zoom and we will email the registrants related course material and specific instructions on how to participate soon. Please contact the Chapter PLD Committee at richmondsd@cpabcchapter.ca if you have any further questions.
**************
This seminar will review the concepts of Emotional Quotient (EQ), help to build your EQ, improve your ability to manage emotions and connect with others through self-management, self-awareness, social awareness, and relationship management. This seminar is intended for those who wants to build stronger relationships, to succeed at school and work, and achieve their carrier and personal goals.
Topics covered will include:
Embracing Change
Personal Accountability
Self-Regulation, Empathy, and Self Awareness
Motivation and Social Skills
Commitment to Change
Date:

Saturday, March 21, 2020

Time:

Registration & Breakfast: 8:15 am – 9:00 am | Session: 9:00 am – 12:00 pm

Location:

Executive Airport Plaza Hotel, 7311 Westminster Hwy., Richmond BC

Fees:

$75 +GST – (Early bird, ends on March 7th) | $80 +GST – (Regular)

Complimentary Parking provided by the hotel

(We will be sending out a parking pass prior to the event)

CPD| Level

3.0 PD Hours | General
Event Announcement: COVID-19 Update.

About the Speaker
Lyndon Friesen, Founder and Principal Facilitator, Ignitor Leadership Inc. Lyndon Friesen is passionate in helping teams reach their fullest potential together. He received a business degree from the University of Winnipeg and has a unique background of being an investor, entrepreneur, and leadership team executive for the past 25 years. In 2015 he embarked on a new journey and founded Ignitor Leadership Development, a practical skill driven leadership development. Its purpose is to equip people / teams with practical skills to fulfill the responsibility entrusted to them.Since Ignitor's inception, Lyndon has worked with global organizations across North America such as the Schuler Group, Penske, Shell Oil, Purolator, Microsoft, Yahoo, Coca-Cola and Del Monte. His work has covered a variety of industry sectors including Technology, Food and Beverage, Government, Manufacturing, Education, Retail, Banking and Healthcare.
---