Professional Virtual Networking Event: Desk Exercises Social
Event Date: Apr 13, 2021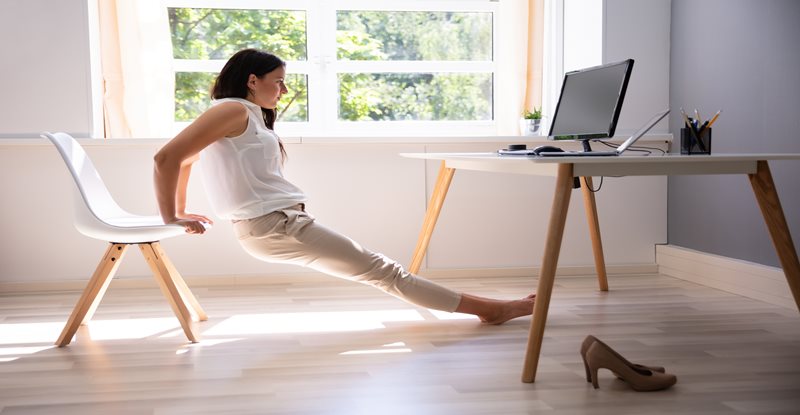 Photo credit: AndreyPopov / iSTock/ Getty Images Plus
The CPABC Okanagan Chapter is thrilled to host another virtual professional networking event. Connect with fellow colleagues and learn some exercises that you can do at your desk using TheraBands. These exercises can help ease stress and reduce muscle clenching throughout your workday.
Fitness Instructor Corinne Rines will facilitate the event. Corinne is a Health Coaching Supervisor, a Certified Personal Trainer registered through British Columbia Recreation and Parks Association (BCRPA), MOSSA® Group Power® Instructor, YMCA Certified Group Strength, Group Cycle and Yoga Instructor, and a 2nd year Human Kinetics student. She has worked with a wide variety of people (young and old) and helped them through achieve their weight loss, strength training, injury prevention, wellness and sports conditioning objectives.
Attend this event to catch up with colleagues and learn how to make exercise an enjoyable part of your everyday life.

*Each registrant will also receive two TheraBands. Please have them available at the event so that you can participate in the desk exercises which will be demonstrated by the facilitator. Be sure to input your preferred and correct mailing address in the contact information below.

Details:
Date: Tuesday, April 13th, 2021
Time: 12:00 pm - 1:15 pm
Cost: $10 + GST
Register

Register by Tuesday, April 6 noon to allow time for the TheraBands to be mailed to you by Canada Post. Registrations after this date will still be accepted though the package may not arrive until after the event.
Register Early - Seats are limited!!
---