Member Recognition Awards 2020 News
Event Date: Sep 21, 2020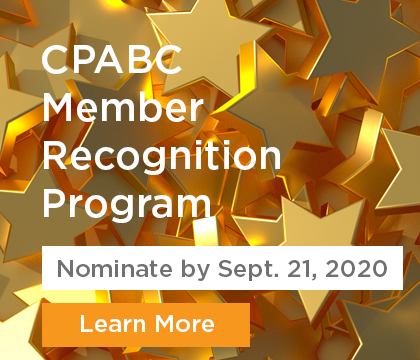 Photo credit: CPABC
Know A CPA Who Represents the Best of the Profession?
CPAs are leaders, volunteers, community workers, and educators. Help CPABC celebrate those who have made a notable contribution to the profession, the business community, and to charitable endeavours – nominate a deserving peer for a Member Recognition Award by September 21, 2020.
Watch: 2019 Early Achievement Award Recipient Doug Allan, CPA, CA, discusses some of the most significant moments in his CPA career. If you know a deserving member who has distinguished themselves early in their career, nominate them for an Early Achievement Award!
---