CPABC Network Series 'what if my degree isn't in Accounting?'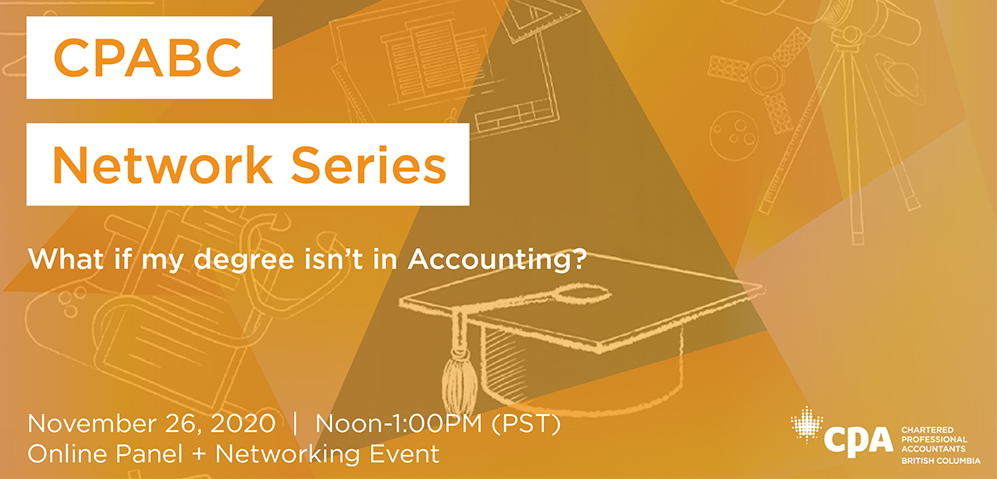 On November 26, 2020, CPABC's Student Recruitment Team hosted a virtual panel and networking event featuring an inspiring roster of three CPAs who all hold degrees that are not accounting related. In this 1 hour interactive event, we learned about their motivations to pursue further education, what led them to pursue the professional accounting program, and where they are now as CPAs.
Click here to watch the webinar recording.
CPABC Network Series 'what if my degree isn't in Accounting?'
CPABC Network Series 'what if my degree isn't in Accounting?'