Conversation with a CPA – October 22, 2020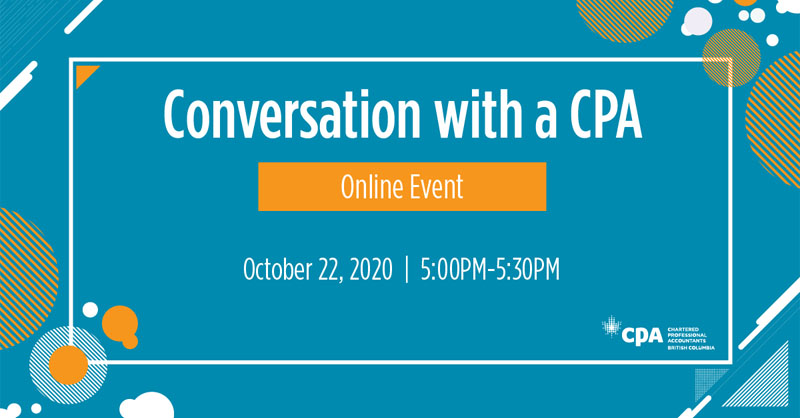 On October 22, 2020, CPABC's Student Recruitment team hosted a short 30-minute webinar featuring one of our CPA members, Tsveta Anagnostos. Tsveta shared her CPA journey and answered questions from the audience about a career in accounting.
Speaker:
Tsveta Anagnostos, CPA, CA, Virtual CFO, Frontier CFO Services Inc.
Click here to watch the webinar recording.